Read Time:
2 Minute, 41 Second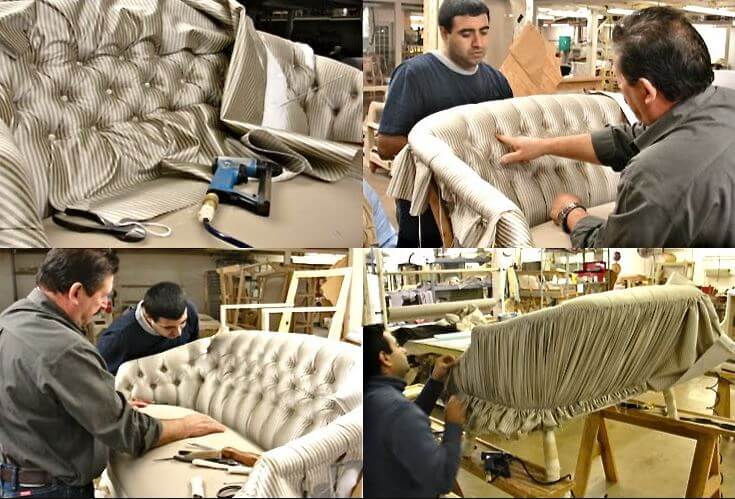 Upholstery fabric selection is a bit difficult if you don't know what to look for. Upholstery fabric is a very important aspect of furniture design, as it determines the overall look and feel of your upholstered piece. It's also one of the most important factors when trying to achieve a specific design aesthetic with your furniture—whether it be classic, contemporary or anything in between.
Benefits of Upholstery Fabric
Upholstery  fabric is one of the most versatile and practical materials you can use for your home furnishings. It is strong and durable, yet soft and comfortable, making it ideal for a wide range of uses. Here are just a few of the many benefits of upholstery fabric:
Upholstery fabric is extremely versatile. It can be used for a wide range of furniture, including sofas, chairs, ottomans, and even headboards.
Upholstery fabric is very durable. It is designed to withstand years of use, so it is an excellent choice for high-traffic areas of your home.
Upholstery fabric is easy to care for. Most types can be spot cleaned or dry cleaned, so you won't have to worry about stains.
Upholstery fabric comes in a wide variety of colors and patterns. This means you can easily find the perfect fabric to match your home's décor.
Upholstery fabric can be used to create a variety of looks. Whether you want a traditional or contemporary look, you can find the perfect fabric to suit your taste.
Upholstery fabric is an affordable way to update your furniture. It is much less expensive than buying new furniture, and it can give your old pieces a new lease on life.
The Best Upholstery Fabric for Your Home
With so many different fabric options on the market, it can be tough to know where to start. But don't worry, we're here to help. We will discuss four of the best upholstery fabrics for your home.
If you're looking for a classic and elegant upholstery material, look no further than leather. Leather furniture is timeless and can add a touch of luxury to any room. Plus, it's extremely durable, so you can be sure your investment will last for years to come.
Linen is another popular fabric choice for upholstery. It's perfect for summers because of its light and airy texture. And like leather, it's also extremely durable. Linen upholstery can give any piece of furniture a casual, yet chic, look.
Silk is a luxurious fabric that can add a touch of elegance to any room. It's important to note, however, that silk is not as durable as other fabrics, so it's best suited for occasional use pieces.
Wool is a great choice for upholstery if you're looking for something that's both durable and stylish. It's often used in high-end furniture and can add a touch of sophistication to any room.
We hope that you have a better understanding of what type of fabric for your furniture. It's important to remember that no matter what type of furniture you're buying or upholstering, the right fabric will make all the difference in its appearance and longevity.